Want an ATM in your business, but don't want the extra work associated with maintaining the machine? ATM Processing Company Inc. has got your back. We offer free ATM placement in North Dakota. Once we've installed your machine, we'll operate, load and maintain your ATM with our free ATM service, based in North Dakota.
ATM Machine Brands
ATM Processing Company Inc. provides support for all the major manufactures of ATM's. Each ATM offers several different features. Let us know what you're looking for and we'll deliver one of the following models:






Delivery

Let us know where your business is located and we'll be there with the ATM of your choosing in just a day or two! We offer ATM delivery in North Dakota, guaranteeing a quick and hassle-less experience. Upon delivery, show us where you'd like us to place your machine and we'll handle the rest.




Installation

After we've placed your machine in its desired location, we'll make sure it's up and running before you begin to earn a profit. Our knowledge and well-experienced experts specialize in ATM installation in North Dakota. We'll make sure it's ready to be used by the next customer that comes into your business.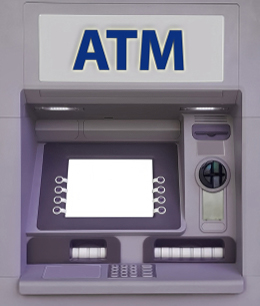 Services
95 percent of the time, ATM processing companies try to sell you a machine and hook you up for processing, just to leave you doing everything else. Don't settle for poor customer service—contact us! Our mission is to own everything about the system:
Deliver it
Service it
Program it
Maintain it
Own it
We provide the machine, service, and cash for free, but take $2 of the processing fee and kick your business $1. You'll earn a portion of the commission from the ATM we provide to your business!
Already have an ATM in your business that you make money off of? No problem. We offer a fair commission structure, so you can continue to make money off of the ATM in your store, but avoid all the hassles that come with maintaining it. Contact us today at 866-766-1564 and experience a higher level of ATM service.