ATM Processing Company, Inc.
Since 2005, ATM Processing Company Inc. has been delivering, servicing, programming, maintaining and owning ATMs within businesses in North Dakota, South Dakota, Minnesota and Wisconsin. Contact our trustworthy and knowledgeable experts today and let us handle all aspects of your business' ATM.

Our business has more than 13 years of ATM experience that sets us apart from our competition.

Want an ATM, but don't want to deal with placement, programming and maintenance? You've come to the right place—we do absolutely everything!

All our services are provided free of charge for your business from day one. Our goal is to keep your ATM working at all times.

Was your ATM robbed? Tampered with? Damaged? Don't panic. We take full responsibility for all fraud and damages committed on our machines.

Already have an ATM in your business? Talk to us about how you can earn a fair commission without all the hassle!
Experience a Full-Service ATM Provider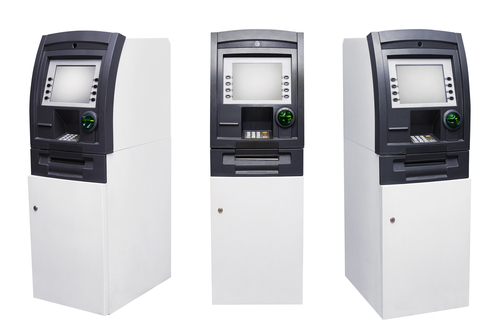 ATM Processing Company Inc. is an ATM service company based in North Dakota. We specialize in delivering, servicing, programming and maintaining hundreds of ATMs within a variety of different businesses. We own all of our ATM units, so you always have peace of mind they're being handled by a qualified professional.
Do you own a business? Interested in adding an ATM? Look no further! We offer a free ATM placement program in North Dakota and throughout the Midwest. Whether you own a bar, restaurant, hotel or store, we will deliver your ATM to you, program it, fill it with money and maintain it with our free services. You provide the space, the electricity and access to a phone line and we'll take care of the rest! This way, you can focus on what's most important: your business! We look forward to becoming your ATM provider company in North Dakota.
Purchase one of our ATM's, watch your business grow and get paid doing it! Attracting new customer business is vital for your location's growth. Increase the cash flow into your business and watch your profits soar. Insufficient funds, check fraud and point of sale credit card fees will be eliminated from your store's activity, and we guarantee you will see an increase in revenue and foot traffic!
Let Us Handle Your ATM
Contact us at today for ATM services you can count on. We'll install it, service it, maintain it, put cash in it and handle any customer issues that come up, so you don't have to.
Proudly Providing ATMs for Businesses in the Following States:
North Dakota South Dakota Minnesota Wisconsin